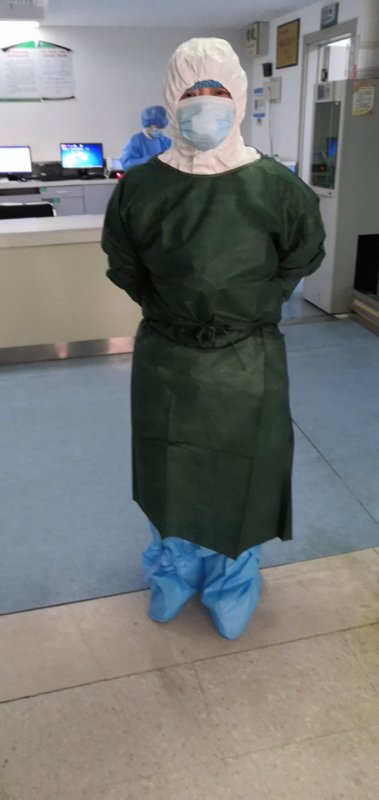 As early as in January 2020, the COVID-19 pandemic has caused PPE shortages and price rises in China, especially those needed to protect frontline health workers. In many hospitals in Wuhan, nurses, doctors and other medical professionals fighting the new coronavirus had also been fighting dire shortages. They have used tape to patch up battered protective masks, repeatedly reused goggles meant for one-time use, and wrapped their shoes in plastic bags for lack of specialized coverings. 
Confronting a viral epidemic with a scant supply of protective equipment, thousands of Chinese medical workers had already been infected, and dozens of them had died.
The world's largest manufacturer of PPE is China. Before the pandemic, China was responsible for half the world's supply of surgical masks and was the only place capable of mass producing clinical gowns. So the severe shortages that characterised the early stages of the pandemic were probably unavoidable. Supply was already disrupted by the Chinese New Year, which typically interrupts production for 10–14 days. This year's festivities coincided with an explosion of cases of COVID-19 within China.
Many overseas Chinese(Asian) people were scrambling and seeing if they could help ease the PPE shortage issues in China. It was very hard to source PPE supply at that time. In Australia there were many issues with the supply and local manufacturing of PPE that need to be addressed to ensure we can meet the local needs. So we had to keep our eyes open to seek from poles to poles. With friends' help finally we found German products and arranged the delivery directly to Chinese hospitals in Wuhan, Shiyan and Suizhou of Hubei Province.