Since last year, Victoria has experienced four unprecedented lockdowns due to the epidemic, and almost every industry and the lives of residents have been challenged. Viruses are ruthless, and people are passionate! The AAV Volunteer Organization is willing to do its best to help families and individuals who are in difficulties to tide over the difficulties together. Our target is all Victorian community residents affected by the epidemic, especially:
Elderly people living alone unattended
Families that have suffered major changes or have family members with serious chronic diseases
People who are unemployed or damaged by the epidemic
Residents who cannot or rarely receive other subsidies
Other vulnerable groups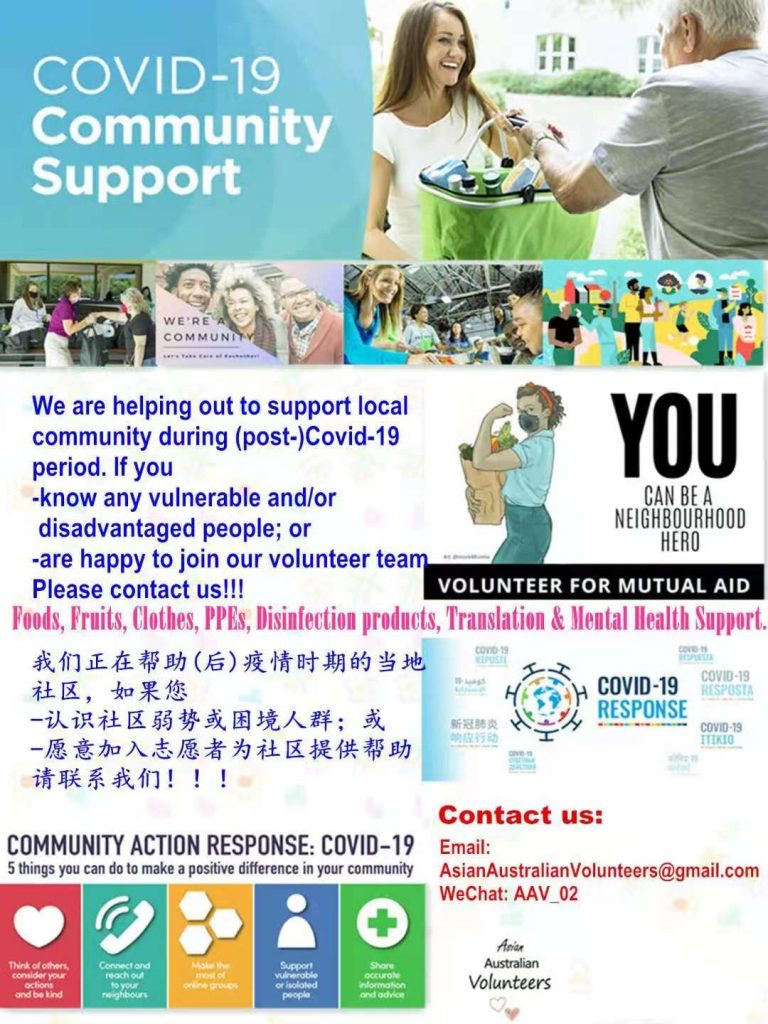 The help we provide includes food, fruits and vegetables, clothes, disinfection and protective equipment, information services, as well as qualified social software and hardware support, transportation assistance, mental health support, etc.
We also welcome volunteers who are willing to contribute, and there are different job options. We will comply with the latest government epidemic prevention requirements to protect ourselves, protect ourselves, and protect the community.
You are welcome to forward this information. This project has received financial support from the Victorian government, and I would like to express my deep gratitude. If you need community support during the epidemic outside of Victoria, please contact AAV, and we will do our best to help!