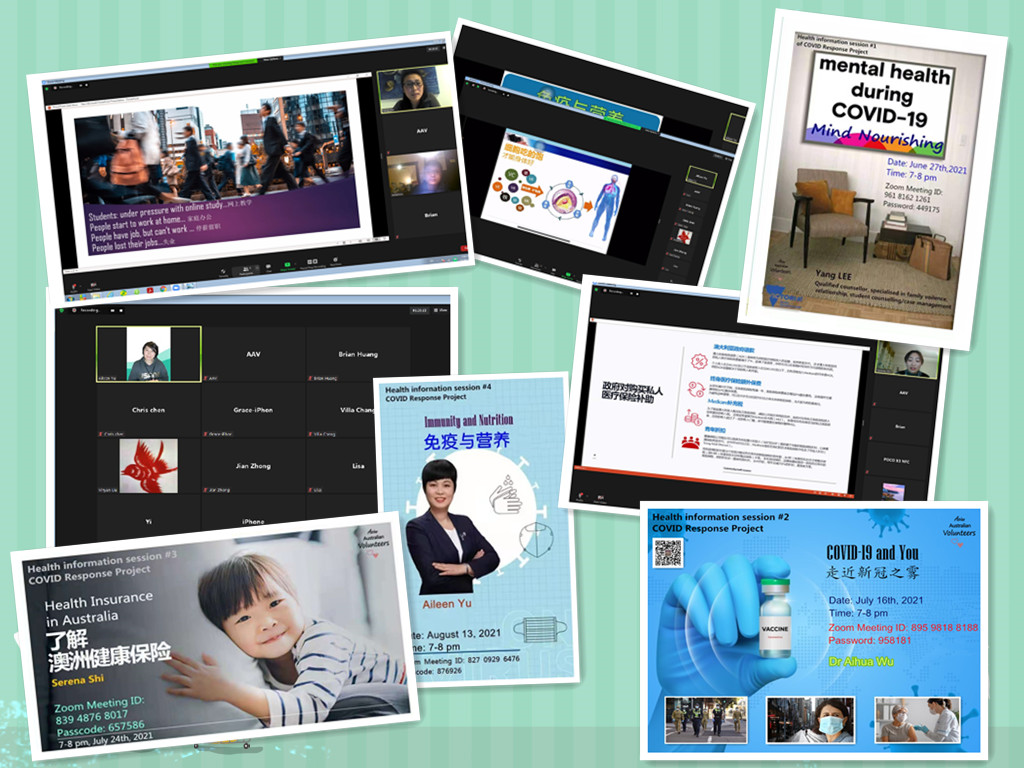 The COVID Response Project (PRMC 2) launched by the Asian Australian Volunteers in June to help the community has been successfully completed after more than three months with funding from the Victorian Government.
In this project, the CCP helped more than 200 individuals and 52 families in Australia and from China (including Hong Kong, Macao and Taiwan), India, Sri Lanka, Pakistan, Malaysia and other countries, including international students, unattended elderly people, and various Vulnerable groups such as people with disabilities and families experiencing major changes. Provided more than 1,200 meals to the community, more than 100 fruits and vegetables, nearly 50 sets of winter clothing, more than 300 packages of disinfection and epidemic prevention materials, hundreds of daily necessities, held four lectures on epidemic health and vaccines, and translated important health information into 6 categories Commonly used Asian languages and distributed to the community.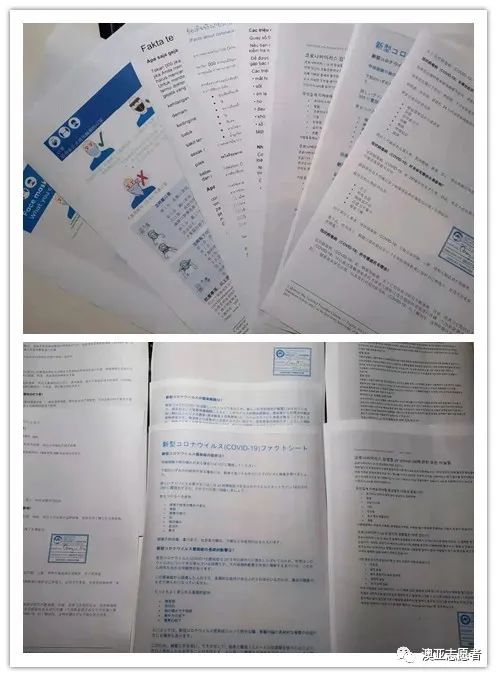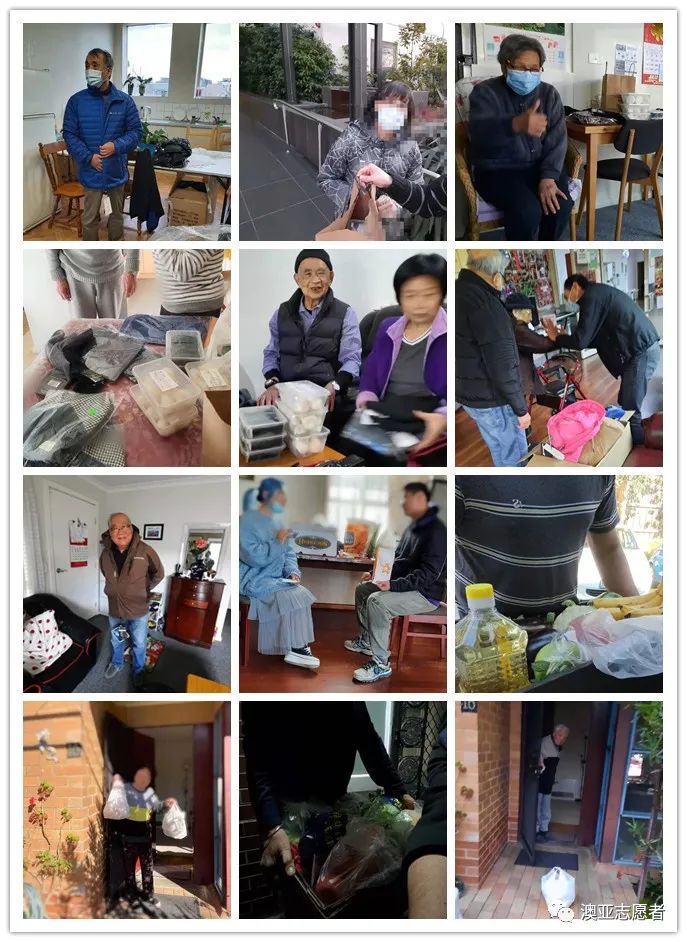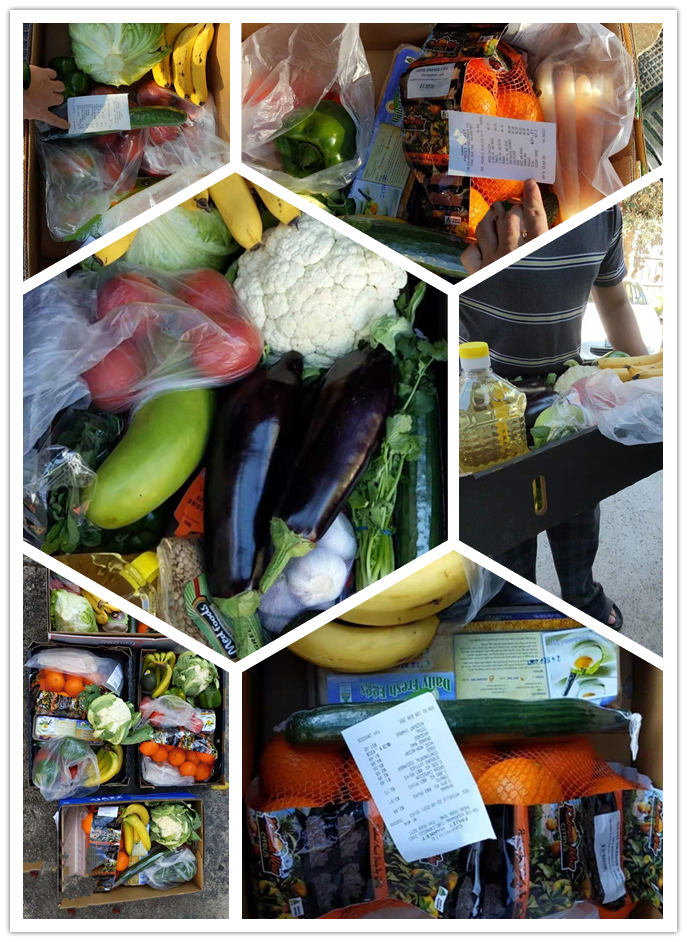 In addition to helping individuals, AAV also provides support to multiple institutions and associations in Victorian multicultural communities, such as Sikh Community Connections, Melbourne Elderly Activity Centre, Springvale Mandarin Network, Victorian Elderly Chinese Welfare Society, etc. At the same time, during the project implementation process, AAV also actively cooperated with Victorian government agencies DFFH & DH, Monash city council, other volunteer organizations and charities such as South East Volunteers, Cornerstone, etc., and participated in Melbourne Uni, La Trobe Uni, Burnet. The epidemic research projects organized by the Institute and others have made unremitting efforts to fight the epidemic from many aspects and strive to return to normalization of the community as soon as possible.
In the process of helping the community, there are many examples that have touched us, and we have more truly felt the meaning of our work. Even if the icing on the cake thousands of times, it is better to give charcoal once in the snow. Under the prosperous appearance of the seemingly glamorous community, how many people are suffering from all kinds of helpless misfortune and suffering. Our volunteers have also been doing our best to communicate with the recipients sincerely, avoiding any discomfort and embarrassment to the recipients during the help process.
---
Jasper (pseudonym) has just arrived in Melbourne in his early 30s and is a sports-loving scientific researcher. Unfortunately, he was in a car accident while cycling on a night in September 2020. He woke up in the hospital. The accident caused a concussion and a comminuted fracture of his right knee joint and underwent joint replacement surgery. This means that, except for swimming and cycling, he will not be able to engage in any more strenuous sports activities in the future. For him who loves sports, this realistic blow is heavy and unacceptable. Unaccompanied in Australia, loss of income from work, coupled with the long-term lockdown caused by the epidemic, made his anxiety and pain worse, and at one time he even lost his confidence in life. At this time, AAV extended a helping hand in time. During the epidemic period, volunteers visited him regularly and sent him daily vegetables, fruits and clothing supplies. At the same time, he asked the medical psychologist to provide him with psychological counseling and support. I hope our little help can accompany him out of the quagmire of life as soon as possible and start a new life. Although Jasper is still in the trough of life and emotions, we firmly believe that he will be able to see his own brilliant rainbow after experiencing wind and rain.
---
Ms. Zeng and Mr. He are a retired couple who came to Melbourne from Hong Kong to work with their daughter. Due to their unfamiliarity with the new environment and language barriers, they have almost no social activities, and for the time being, they are not permanent residents and do not meet the government's subsidy conditions. Due to the low income in Hong Kong and the early support of her daughter's immigration, the old couple's savings are meager, and they still have to rely on their daughter's support to maintain a basic life after coming to Australia. However, affected by the epidemic, her daughter's small business has plummeted, and she can no longer provide more financial support for the elderly couple. Mr. He also suffers from a severe stroke and it is getting worse. The only way to talk is to rely on his wife to interpret for us. During the epidemic, AAV insisted on sending them fruits and vegetables, frozen Chinese food and clothing supplies every week to help them tide over the difficulties during the transition period. We hope that they can receive status and more social support as soon as possible, and that their daughter's business can overcome difficulties and return to normal as soon as possible.
---
Shah (pseudonym) is an older PhD student from Pakistan. In 2019, he gave up his domestic medical career for many years, and brought a family of four with a desire for knowledge and yearning for life in Australia to Melbourne to pursue a doctorate degree in medicine. However, the sharp decline in employment opportunities caused by the epidemic has made it difficult for them to find part-time jobs to subsidize their families, and the epidemic that has lasted for nearly two years has left them with little savings left for many years. The unaccompanied in a foreign country, the academic pressure caused by online teaching, and the livelihood of a family of four are the three mountains that Shah and even the whole family must face, but they seem insurmountable. Since learning about the situation, AAV has been delivering fresh fruits and vegetables that are in line with their living and religious customs every week for the whole family, and also donated winter clothes to ease the family's expenses, hoping to help them overcome the current predicament.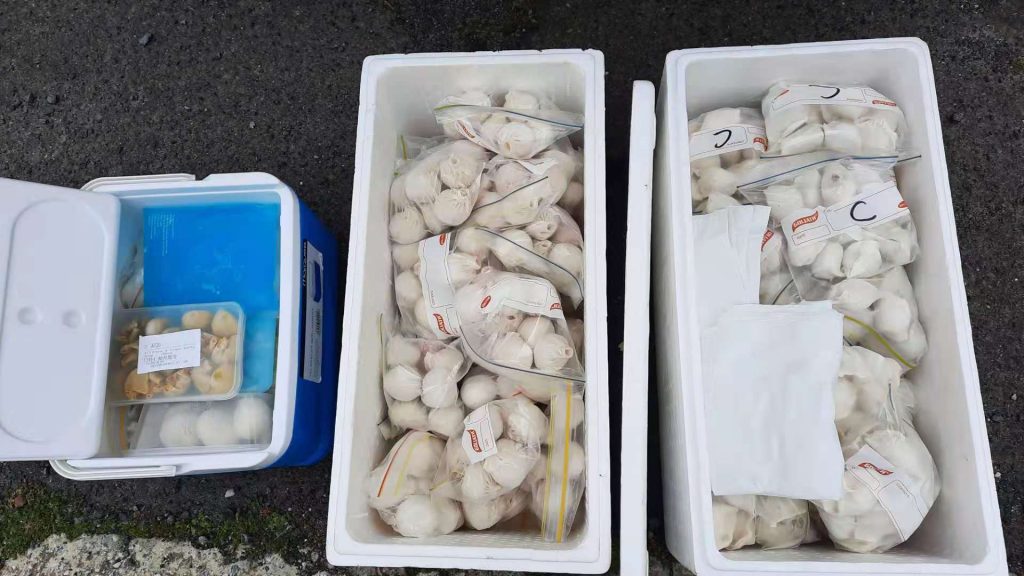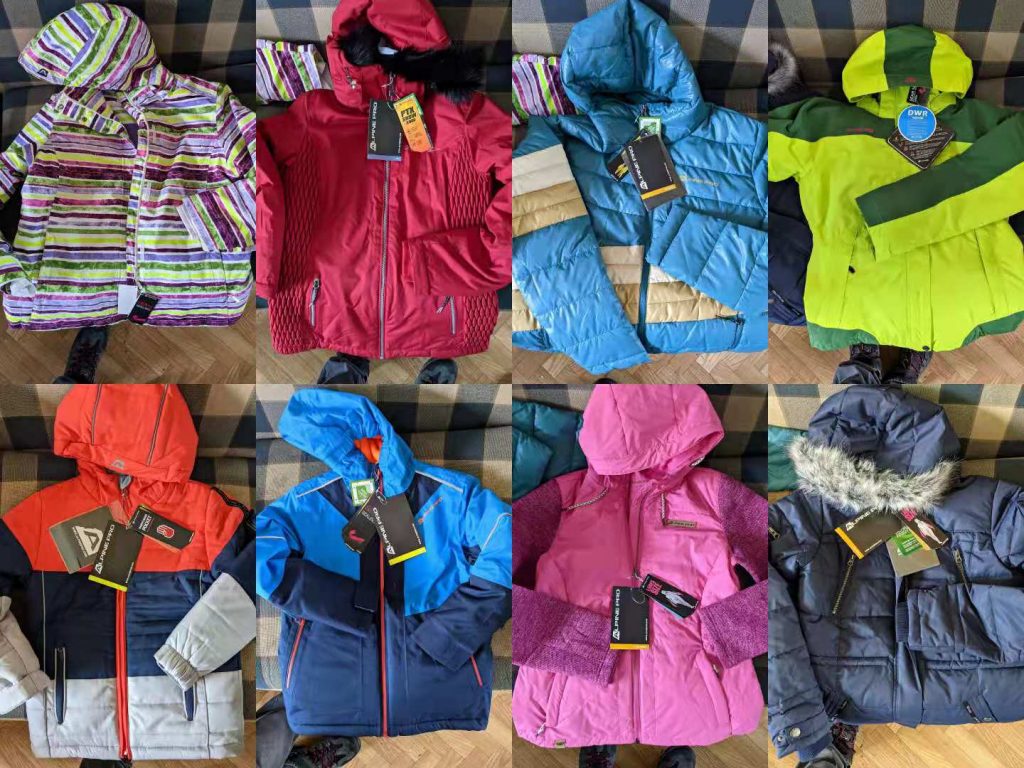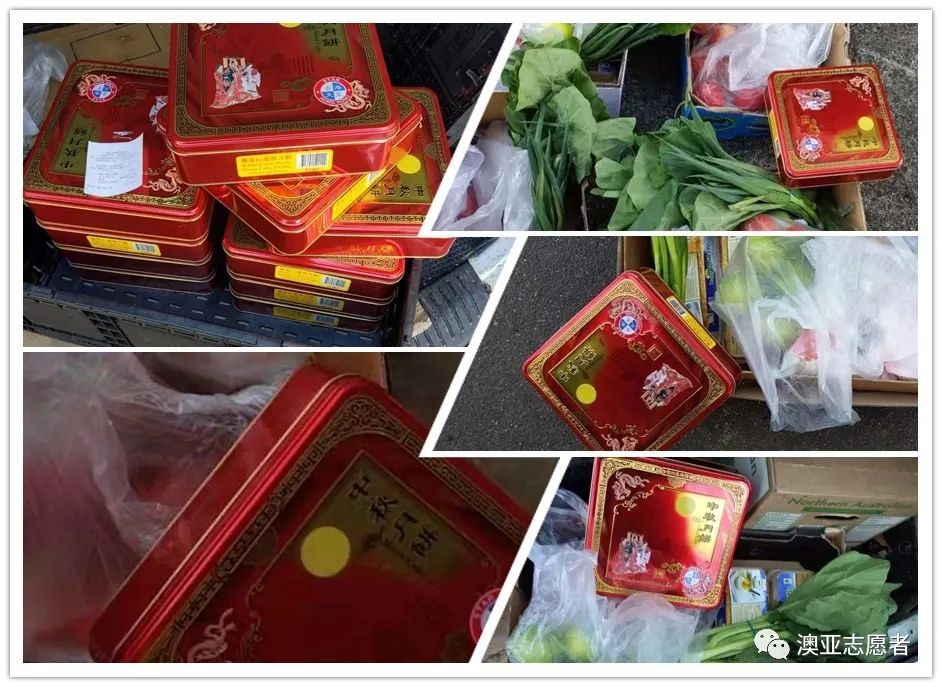 The sixth city closure of Melbourne caused by the delta mutant virus has a great impact on the later implementation of this project, and the assistance and distribution process has become difficult or even dangerous. The several postponements of Lockdown 6.0 have made it more difficult for AAV volunteers to regularly deliver supplies to the recipients, and even caused the project team to give up the idea of continuing the project. Fortunately, under our insistence, the project was completed as planned. It helped the community by providing meals, fruits and vegetables, winter clothing for men and women, epidemic prevention items, providing health lectures and multilingual important epidemic information, and finally to the Victorian government. Relevant departments submitted written project documents totaling more than 20,000 words, summarized and reviewed the project, and provided first-hand community epidemic impact reports to relevant decision-making departments. The results of the AAV project have also been affirmed by relevant departments, and they will continue to support AAV and help Victorian multicultural communities affected by the epidemic.
The COVID Response Project (PRMC 2) has come to an end, but our mission has not been completed, and our pace has never stopped. We have already set off from Victoria, and our footprints will be all over Australia. Thanks to the more than 20 volunteers who participated in this action. Without your hard work, there would be no chance for the public to see the love and actions of Asian volunteers.
We will continue to devote ourselves to humanistic care and nature protection, and we hope that our actions can infect more enthusiastic people to join the volunteer team. If you can't care about the whole world, you might as well pay attention to the little things that are right in front of you; if you can't hold up the entire human race, you can help the weak who are weak beside you.