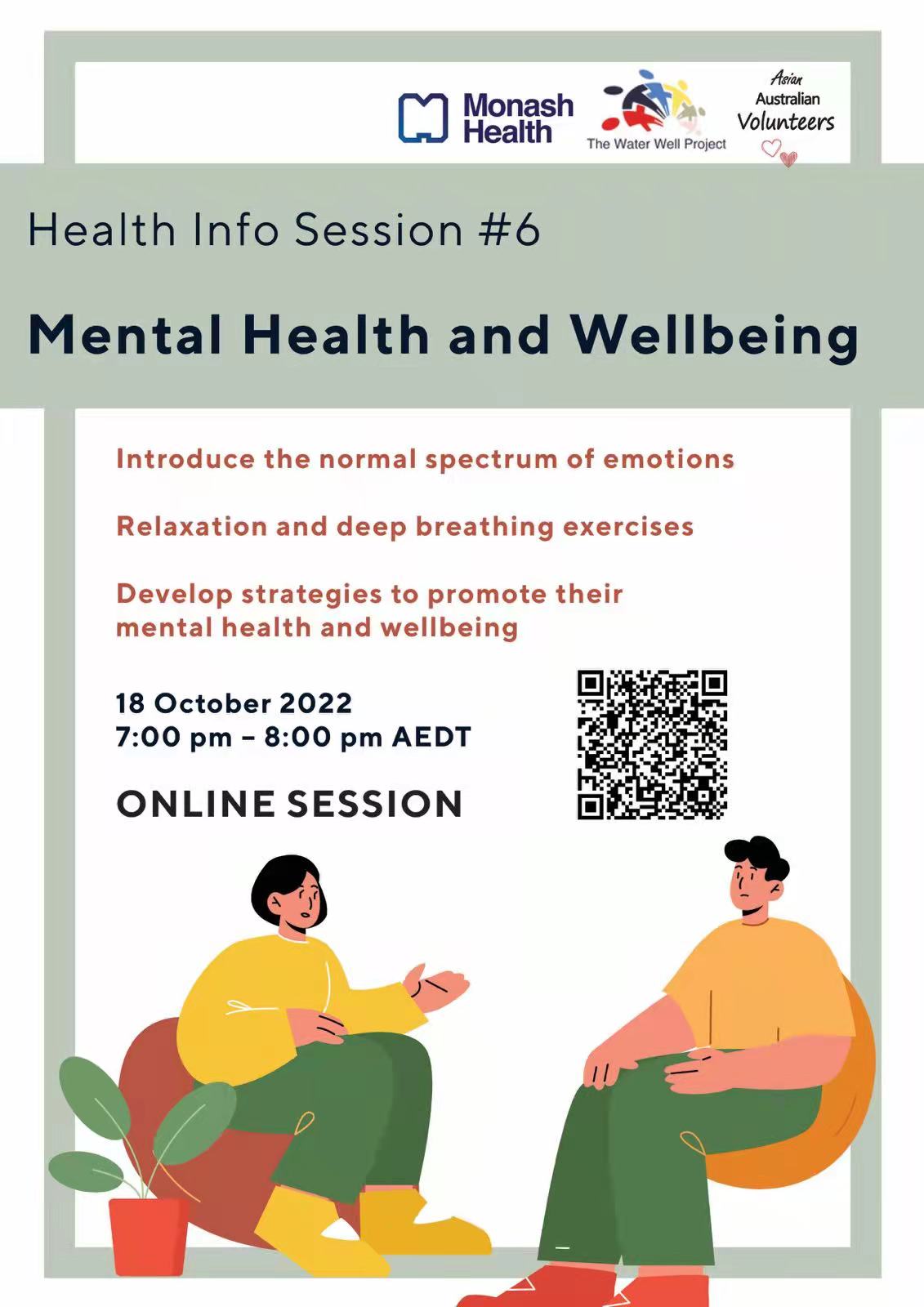 Health information session-Mental Health and Wellbeing
This is session #6 of our health information session series. It's an excellent session to begin breaking down the stigma often associated with mental health. Participants will develop strategies to promote their mental health and well-being. Participants will learn about the normal spectrum of emotions, and how to recognise when professional help may be needed. Interactive activities include relaxation and deep breathing exercises.
The registered participants will receive Zoom meeting link prior to the presentation date.